Corruption in our Government – is it out of control?
We humans are very social in nature, that's why we love to talk about various stuff with our fellow peers. And whenever something important pops out regarding the way our country works (or not!), we tend to discuss about the issue in order to pinpoint exactly what we need to do to fix the situation! So, this is a place designed exactly for this – to share your experiences, the goods and the bads, in order to better Sri Lanka!
Written by
Isuru Rajakaruna
Keep in touch whatever happens , you should take neccessary actions to control & minimize the corruption . Before we stop we must minimize those. Any activity cannot stop in hurry.
0

Vote
Written by
Malith Wijesinghe
As citizens it is us who should control ourselves, keep ourselves away from corruption and bribes. The day we as citizens stop corruption, that is the day we can force politicians to put an end to this. I personally have seen more than enough examp...
1

Vote
Written by
Chandana Kumara
I disagree that corruption is out of control. To accept that is to accept the fact that the corruption is here to stay, which is NOT. The issue is multi-faceted, so should be the solutions. Also, short term and long term approaches should be taken si...
0

Vote
Written by
Sanjeeva jayawardena
Corruption is closely associated with the overall level of economic development: The richer the country, the less corrupt it tends .Our future President Gotabaya Rajapaksa will take necessary actions to stop this...after 17th Nov
1

Vote
Written by
Thilina Kumarasinghe
We average citizens must thrive to eliminate corruptions at all levels no matter how hard it is or what it costs.In doing so we must even thrive hard to make a choice yet Gota is well capable in handling those territories.So I vote him.and I will vot...
0

Vote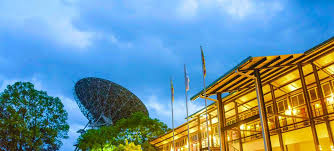 Written by
Tushani Vidurangi
In my opinion, education is the sustainability of a country, and in my opinion, it is highly appreciated that it combines new technology with higher educational opportunities for all children. Sri Lankan education is highly valued by other countries...
1

Vote
Written by
Sanchayan Velu
There are 4 sectors corrept vastly in srilanka... Health Transport - mainly Railway Customs Immigration and Emigration In my view only our upcoming president Hon GR can clean this. Sir we will support you
1

Vote
Written by
Isuru Jayarathna
It's very important to implement new anti corruption regulations to the country because now each and every places are full of corruptions now only public institutions as well as private sector too so people must have to be practicing and respect the...
0

Vote
Written by
Isuru Jayarathna
It's very important to implement transparent and fair anti corruption regulations to our country because of most of the places are full of corruption and law breaking. Not only in public institutions as well as private sector too. I hope this can onl...
0

Vote
Written by
Thusitha Sandakelum
This can be one and only option is gota because we know his history and his experience. How he turned to beautiful colombo. Wish you all the very best!!!
0

Vote